John Whittingdale attended the Lawn Tennis Association Mini-Tennis session for children from two local schools, Wentworth Primary School in Maldon and Heathcote School, Danbury.
The event was held at Danbury Tennis Club in Mayes Lane, Danbury, which is one of only 100 clubs to have been chosen as Mini Tennis Ambassador Clubs. The intention over the course of the week from 10th to 16th June is to make tennis accessible with a target of 15,000 new young players aged between three and ten years old accessing tennis for the first time.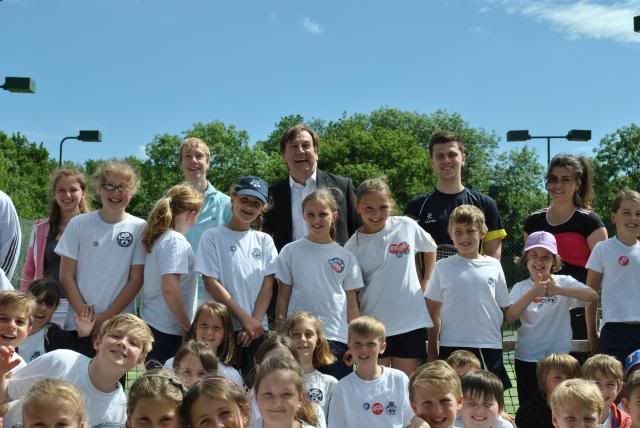 John is pictured with children from Wentworth School as well as Head Coach, Matt Ford, and other coaches.