MALDON BUSINESS SUPPORT SERVICE LAUNCH BACKED BY ESSEX FSB Essex FSB (Federation of Small Businesses) has welcomed the launch of a new business support service which will give free advice and guidance to businesses across the Maldon District.
Chairwoman of Mid and North West Essex FSB, Glenys Chatterley, said: "The Maldon Business Support Service was an idea Essex FSB had some four months ago and has brought together partners to offer a high quality, free to use service for any business or would be entrepreneur in the Maldon District. "The scheme was launched by Maldon Member of Parliament John Whittingdale and is a true example of partnership working.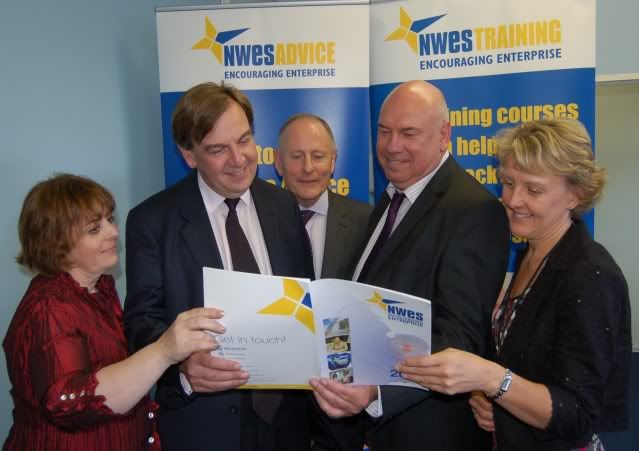 "The premises has been provided rent free by Bentalls Shopping Centre in Heybridge; the qualified business advisors are being funded by NWES enterprise agency; the broadband service is being provided free of charge by Buzcom and other support has been given by Essex FSB, Maldon District Council, Maldon District Business Partnership, Job Centre Plus and Essex County Council. "We are convinced that this service will be well used by local businesses as we know there is a demand for such support in the Maldon District."
Maldon MP John Whittingdale said: "Having a business support service based in Maldon is exactly what is needed. I am often approached by constituents who are seeking advice on how to start a new business or wanting help with their existing business which may be in difficulties. I am delighted that I shall now be able to refer them to professional business advisers based within the District. "It is small businesses who collectively employ more than half the country's workforce and those businesses are the ones that will lead our economic recovery. Providing advice and support for them in this way will help them to prosper and will bring economic benefits for Maldon."
Director of Enterprise Services at NWES, Andrew Wilson, said: "John Sargant, who is a qualified and experienced business advisor from NWES will be working from Maldon each Friday and appointments can be made with him by ringing 0845 60 99 99 1. "John will meet existing business owners and managers as well as those wishing to start a business either at the NWES Maldon office or at their own premises and is able to give advice and assistance including making people aware of financial support which may be available to their business. "If the demand is there then we will extend the service from one day a week as we are determined to help boost the Maldon economy by providing practical support to businesses across the district."
More details available from www.nwes.org.uk The FSB represents more than 200,000 business people across the United Kingdom and is the largest single organisation representing business interests in the country. The Mid and North West Essex Branch of the FSB represents the interests of small businesses in the following postcode areas – CM0 to CM5, CM8, CM9 and CM17 to CM20 – which includes Chelmsford, Harlow, Maldon and Uttlesford Council areas.