John Whittingdale visited Bradwell Community Shop to present them with a certificate marking their success in reaching the finals of the Parliamentary Best Small Shop Competition.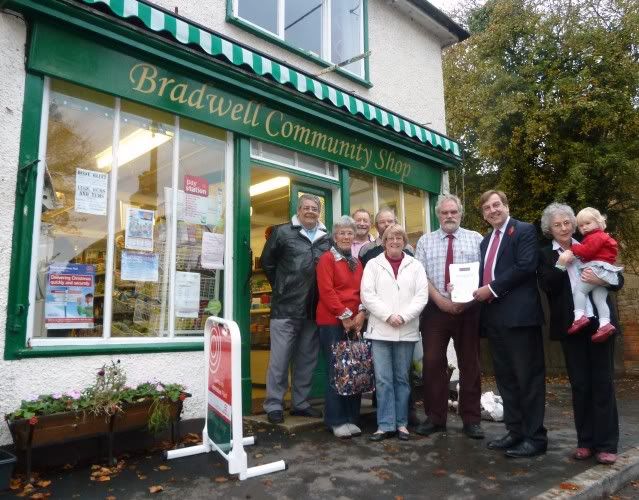 The shop was started in December 2009 as a Community Convenience store for the Village of Bradwell-on-Sea, the previous shop having closed in 2006. The Shop is owned by the Village and run by a Committee of eight villagers whose job it is to support the Manager and oversee the long-term success of the shop. Having established itself in a short time, the shop reached the final 10 for the Guardian Local Retail Shop of the Year in its first year of operation.
Since then, a Café and Community Room has been added with a Post Office (courtesy of Essex County Council), a Lending/Buying Library, and a Card Machine. The shop is used by around 90% of the village. in the second annual Parliamentary Small Shops Competition, the shop again reached the final 10 out of 76 entries. John Whittingdale is pictured presenting the certificate to Steve Tachauer, Post Office Manager and some of the volunteers who run the shop.