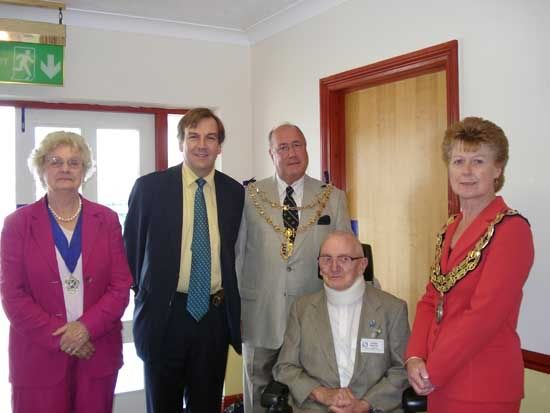 On Friday, 29th June, John Whittingdale attended the inauguration of the new Maldon and District Branch of the Parkinson's Disease Society at Maldon Football Club. Previously the Maldon and District Parkinson's Support Group, the new Branch is now affiliated to the National Society. The meeting was well attended and the Guest Speaker was Dr Kieran Bream, Director of Research at the Society.
John Whittingdale, who was elected President of the Branch, said:" I am delighted to become President of the Maldon Branch of the Parkinsons Disease Society.
Parkinson's is an immensely debilitating disease which affects about one in every 500 people. I am therefore very conscious that within my constituency there will be many living with, or helping to care for someone with the Disease. The Maldon Group does a marvellous job in providing support to
those people and I have no doubt that by becoming a Branch of the national society, it will be able to achieve even more."
Picture attached shows: Cllr Sheila Young, Deputy Chairman of Maldon DC
John Whittingdale
John Alderman, Mayor of Maldon
Derek Martin, Chairman of the Maldon Branch of the Parkinson's Disease Society
Carole Noble, Mayor of Burnham on Crouch