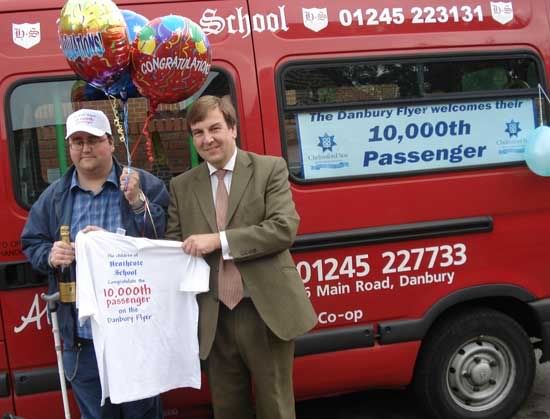 10,000 pasengers in Danbury.
John Whittingdale congratulated local resident, Simon Claxton, who was the 10,000th passenger to use the Danbury Flyer.
The Flyer was set up as Danbury Parish Council's Millennium Project and in November 2005, the running was taken over by Danbury Community Transport. The Chairman is Colin Budgey and all committee members and drivers are volunteers.
The Flyer runs four mornings a week around Danbury and Little Baddow and is supported by Danbury Parish Council as well as advertisers and donors.Recently a new bus has been obtained with the help of Bill Davey of Hopping Jacks Hall.