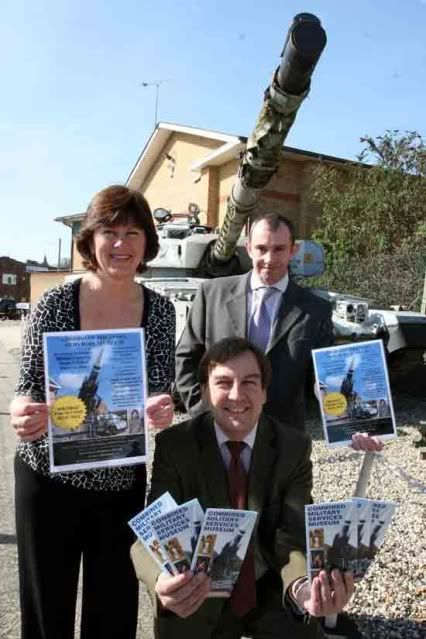 John Whittingdale visited the Combined Military Services in Station Road, Maldon in order to promote British Tourism Week.
The museum contains a fascinating collection of military firearms and equipment throughout the ages including a spy collection donated by Peter Mason, on whom Ian Fleming based James Bond.
Tourism is worth an estimated £115 million to the economy of the Maldon District, supporting over 2,600 jobs, welcoming 3, 289.000 day visitors and 242,000 staying visitors. John Whittingdale OBE MP said "As Chairman of the Culture, Media and Sport Select Committee, I am very much aware of the importance of Tourism, which contributes £74 billion to the UK's economy. That is why my Committee has recently announced an inquiry into the Tourism sector and what more can be done to promote it. Tourism also makes a vital contribution to employment in the District with many businesses dependent on it. I am therefore delighted to show my support for British Tourism Week by visiting the Combined Military Services Museum. The Museum has a world-class collection which offers another major attraction for visitors to the District".
John is pictured with Richard Wooldridge , owner of the Museum, and Marilyn Bullivant, curator.