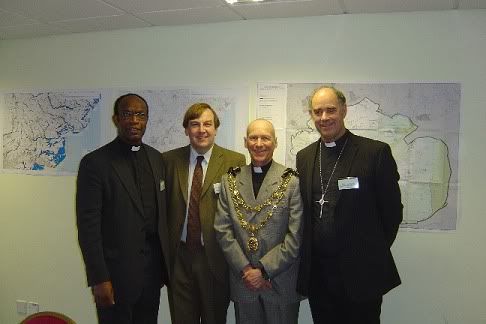 John looks at the problem of housing locally.
John Whittingdale spoke at a seminar to discuss the impact of housing and development proposals on local communities organised by Mayor of Maldon, Rev Tony Shrimsley.
The seminar was attended by leading figures from the Methodist Church, of which Rev Shrimsley is a Minister, together with local Councillors and others.
Pictured are Rev Ermal Kirby of North East London District, John Whittingdale, Tony Shrimsley and Rev Tom Stuckey, President of the Methodist Conference.