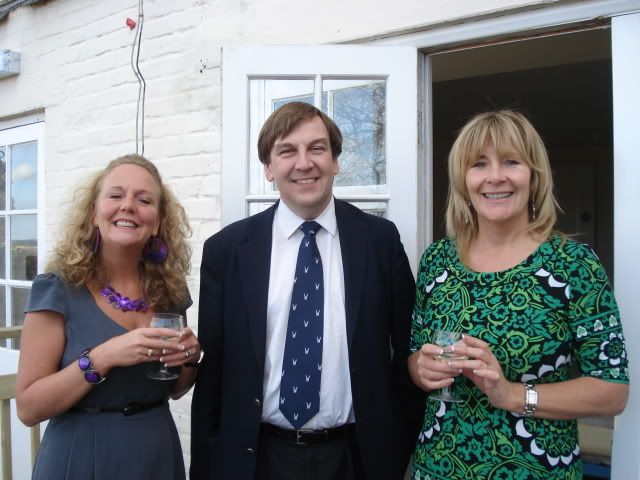 On Friday, 26th March, John Whittingdale visited The Lodge Care Home in Maldon to open the new extension. The Lodge now has 24 beds and principally caters for clients suffering from dementia. During his visit, john was taken on a tour of the home and met staff and residents, before joining them to listen to singer Ron James provide entertainment.
John said: "The Lodge is a lovely home with great charm. Cheryl and Lisa have done a great job to extend it in order to provide four new bedrooms and other facilities. There is a lovely atmosphere and I was delighted to be able to meet the residents and join in their celebrations"
John is pictured with owners, Lisa Aitken and Cheryl Lume.